Instagram Shopping Tools and How You Can Leverage Them
Instagram is one of the most popular social networks for people to post photos and updates. Though it doesn't stop there. With over 700 million active monthly users and upwards of 500 million Instagram posts shared every day, it's a social network that you should seriously consider using for your business. Many businesses have already embraced this platform to drive sales and boost brand awareness. With the integration of features like Instagram shopping tools and others, businesses are leveraging these tools and using the social networking platform even more efficiently. However, like every other social media platform, you need to invest in Instagram if you want to make sales. 'But how?', I hear you say. In this article, I'll share tips on how to make Instagram work for your business.
How to start using Instagram for your business 
If you've got a business and you're not using Instagram yet, it's time to start! It might seem like a daunting task, but there are ways that you can get started with minimal effort (I'll show you how to do this below). First, let's look at why it's so important to use Instagram for your business.
Instagram is a highly visual platform – it's right in its name! In fact, it has become so popular for this very reason that many businesses have started using it as their primary channel for marketing. It gives potential customers a visual insight into what your business is all about and what your products really look like. This is particularly beneficial for businesses that sell niche products that they can't physically show people. For example, if you're a florist, you can showcase the bouquets you sell and provide potential customers with an insight into your work. 
Instagram is a great place to connect with your audience. As a visual platform, you can share images, videos, and GIFs that relate to your brand. This gives you the opportunity to tell a story about your business and allows potential customers to get to know you better. It's also a great way to interact with other people in your industry. 
It works for B2C and B2B businesses. Instagram works for both B2C (business to consumer) and B2B (business to business) businesses. If you're selling a product or service, Instagram is the perfect platform for your business. You can post behind-the-scenes content, product images, and videos that showcase your brand. If you're selling to other businesses, you can use Instagram to connect with potential clients and share ideas.
Maximising the Instagram Shopping Tools
One of the best things about Instagram is that you're able to run your store without having to constantly monitor it. Instagram's shopping tools make it easy for you to sell on Instagram without having to spend a lot of time doing it.
Here are some of the key tools that you can use to run your store on Instagram:
• Shop Now button. The Shop Now button is one of the most important tools for Instagram because it's what your followers will see when they're ready to buy. This is a simple button that leads directly to your online store, where your customers can check out and complete their purchase.
• Shopping cart. Instagram's shopping cart is a convenient way to keep track of the items that people buy on your Instagram store. If someone finds something they like and wants to purchase it, they can easily add it to their shopping cart. When they're ready to buy, all they need do is click 'Check Out'.
• Instagram Stories. Instagram Stories are a great way to share behind-the-scenes content with your followers. These stories will disappear after 24 hours, so you don't have to worry about them cluttering up your page, and you can use them to connect with your customers.
• Analytics tools. Instagram's analytics tools are a great way to get an idea of how well your Instagram store is doing. You can see how many people look at your posts, how many people interact with your posts and how many people click on your shopping cart.
To create your Instagram store, you need to connect it to your Facebook or Instagram account and create a product. Once you do that, you can add new products at any time.
How to get followers for your Instagram business profile 
Hashtags are a great way to get more followers on Instagram. To get the most out of your hashtags, do the following:
• Use relevant hashtags. If you're posting a picture of your product, use hashtags that are specific to that product. Not only will potential customers be able to find you, but they'll know right away if you're offering products that they're looking for.
• Use a variety of hashtags. Using the same hashtags repeatedly is not only boring, but it's annoying and will turn people off. If you're selling a product, try using different hashtags that relate to that product. For example, if you're selling home decor items, use #home, #decor, #interior, and so on.
• Use trending hashtags. If a hashtag is trending, there's a good chance that the people who use it are looking for new and interesting posts. If you're posting something that would be of interest to these people, tag them in your post and try to connect with them.
• Use geographic hashtags. If you're posting somewhere specific, use that city's hashtag. People who follow this hashtag will see your post.
Whatever you do though, don't use too many hashtags. You want your followers to be able to find you easily, but you don't want them to feel overwhelmed by hashtags. Try one or two tags per post.
If you follow these tips, you'll be in good shape. Instagram is a great opportunity for your business to grow its reach and connect with more and more people! It's popular, easy to use, and allows you to make a connection, to share your story and your brand personality. 
Check it out, and see the results.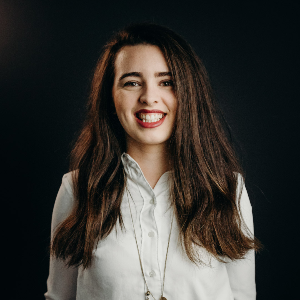 Jen is an award winning paid acquisition specialist with an honours masters degree in Digital Marketing Strategies. She is the founder of Co-founder & CMO at Velocity Growth. Jen has extensive experience working with start-ups, marketing teams and founders on their paid acquisition both in an agency and in-house capacity. She has helped companies across Ireland, UK and USA leverage phenomenal growth both nationally and internationally through paid acquisition channels.