Finding Your Initial Customers – the know how!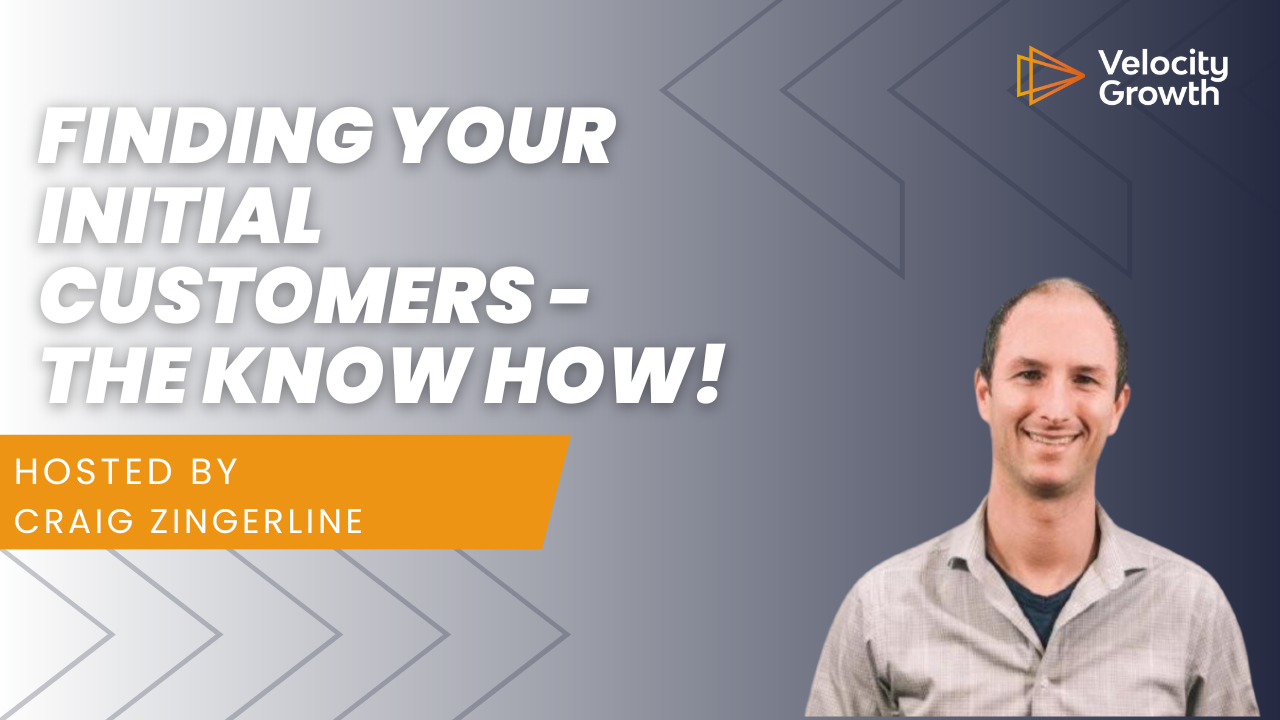 About Course
How "normal" startups (i.e. not just the ones you see in Techcrunch, but the rest of us) and high growth startups alike find their initial customers.
Understanding how to talk about the value your product provides.
How to leverage conversational outreach to get prospective customers on the phone.
How to run channel experiments to find a signal on customer acquisition.
How B2B and B2C acquisition efforts overlap and diverge.
We'll give you the tools & techniques to make the best use of your time to get the most return – and to get those first customers knocking on the door!
What's included in the program?
Modules available on-demand
91 total minutes of content
Bite-size content with the longest module under 13 minutes
Show More
Course Content
Module 1: Welcome to Finding your Initial Customers!
Module 2: Anatomy of Unsuccessful startups
Module 3: 4 Steps to Getting Customers
Module 4: Building Initial Buyer Personas
Module 5: Persona Expansion
Module 6: Your Role Matrix
Module 7: Writing Your Scripts
Module 8: Outreach
Module 9: Metrics Review
Module 10: Screener Surveys
Module 11: Review & Iterations
Module 12: Cold Outreach
Module 13: Paid Acquisition to get from 0 to 1