Find and Scale Customer Acquisition Channels with Craig Zingerline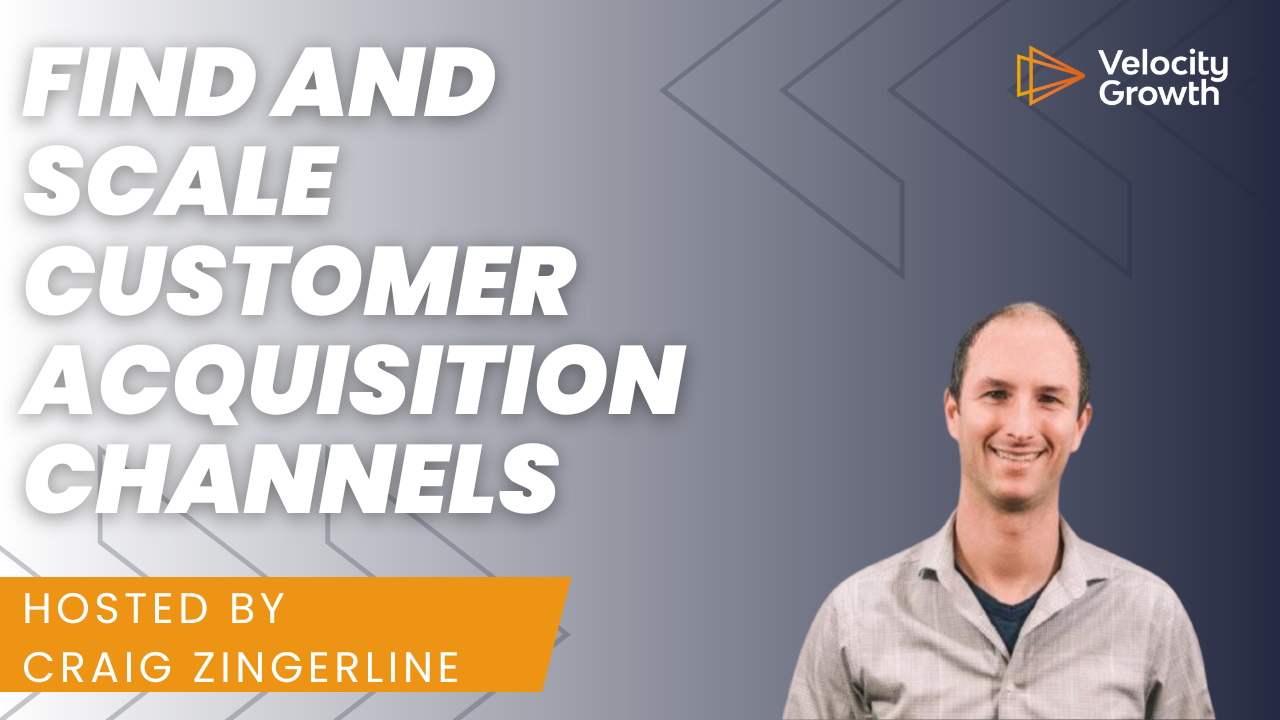 About Course
The startup landscape is littered with well crafted marketing campaigns that did little or nothing to drive growth, often after spending considerable amounts of time and money.
Why?
Because founders and marketers alike often lose track of exaclty who their buyer is and how they discover solutions to their problems.
If you're lucky, your potential buyer is seeking out a solution and they come find you.
But often, it's not that simple. In many cases we have to find more creative ways to get our brand in front of our buyer.
In this session, Velocity Growth founder Craig Zingerline will walk you through how to leverage customer intent and experimentation to find and scale the best acquisition channels for you. He'll show you how to position your buyer on the matrix, and will provide experimentation starting points that you can use within your own company.
If you often find yourself wondering why growth isn't happening as fast as you'd like, this action packed, tactical talk is perfect for you.
Show More
Course Content
Find and Scale Customer Acquisition Channels with Craig Zingerline