What is Local SEO?
In today's digital age, local businesses cannot afford to overlook the importance of having a strong online presence. One of the most effective ways to achieve this is through local SEO. Local SEO, or local search engine optimization, is the practice of optimizing a website to rank high on search engines for location-based queries. This article will introduce you to the basics of local SEO, including its components, strategies, and benefits.
Understanding Local SEO
Before delving into the intricacies of local SEO, it is important to understand what it entails. Essentially, local SEO is the process of optimizing your website and other online assets (such as business listings and social media profiles) to rank higher in search engine results pages (SERPs) when users perform location-based searches. The goal is to ensure that your business appears at the top of search results when users search for your product or service within your geographic location.
Local SEO is becoming increasingly important as more and more people are using search engines to find local businesses. In fact, according to a study by Google, 46% of all searches have a local intent. This means that if your business is not optimized for local search, you could be missing out on a significant amount of potential customers.
The Importance of Local SEO for Businesses
Why is local SEO important? Firstly, it helps businesses to target the right audience. By optimizing your website with location-specific keywords, you ensure that your business is visible to potential customers in your local area who are searching for the products or services that you offer. This translates to increased traffic to your website and, ultimately, more foot traffic to your physical location.
Secondly, local SEO helps businesses to gain an edge over their competitors. If your business is not showing up for local search queries, potential customers are likely to choose your competitors who are ranking higher. By implementing local SEO strategies, you increase your chances of being found by potential customers and standing out among local competitors.
But local SEO is not just important for small businesses. Even large national or international companies can benefit from local SEO. By targeting specific geographic areas, these companies can create more targeted marketing campaigns and increase their visibility in specific markets.
How Local SEO Differs from Traditional SEO
While traditional SEO focuses on improving a website's visibility for global or national searches, local SEO targets location-based searches. This means that local SEO strategies include optimizing for "near me" searches and incorporating local keywords and phrases into your website and online listings.
Additionally, local SEO requires businesses to have a Google My Business listing and to ensure that their business information is accurate and up-to-date across all online directories and listings platforms. This includes not only the business name, address, and phone number, but also business hours, website URL, and customer reviews.
Another key difference between local and traditional SEO is the importance of local link building. While traditional SEO focuses on building high-quality backlinks from authoritative websites, local SEO requires businesses to build links from local websites, directories, and blogs. This helps to establish the business as a local authority and can improve its visibility in local search results.
In conclusion, local SEO is a crucial aspect of online marketing for businesses of all sizes. By implementing local SEO strategies, businesses can increase their visibility in local search results, attract more targeted traffic to their website, and gain a competitive edge over their local competitors. So if you haven't already, it's time to start optimizing your website for local search!
Key Components of Local SEO
Google Business Profile Optimization
Google Business Profile is a free tool offered by Google that enables businesses to manage their online presence across Google, including search and maps. Optimizing your GMB listing is critical to local SEO success. This involves verifying your business information, ensuring it is accurate and up-to-date, and optimizing your listing with photos, videos, and customer reviews.
Local Keyword Research and Optimization
Local keyword research involves identifying the search terms that potential customers in your local area are using when searching for your products or services. You can then incorporate these keywords into your website's content, meta tags, and other online assets.
Local Citations and Directory Listings
A citation is any mention of your business' name, address, and phone number (NAP) on other websites, directories, or social media platforms. Having consistent and accurate citations across various platforms is crucial to local SEO success. This includes ensuring that your business NAP information is the same across all platforms.
Online Reviews and Reputation Management
Online reviews are a critical component of local SEO. Positive reviews can enhance your online reputation and attract more customers, while negative reviews can damage your reputation and deter potential customers. Responding to reviews, managing your online reputation, and encouraging customers to leave reviews are all strategies that can improve your local SEO.
Implementing Local SEO Strategies
Creating and Optimizing Local Content
Creating and optimizing local content is crucial to local SEO. This involves creating content that is relevant to your local audience, including blog posts, videos, and infographics. You can also optimize your website's content by incorporating local keywords and location-specific information.
Building Local Backlinks
Backlinks from other local websites can enhance your local SEO. You can build local backlinks by reaching out to relevant local businesses or organizations and asking for a link back to your website.
Utilizing Local Schema Markup
Schema markup is a type of code that can be added to your website to help search engines understand the content of your website. By utilizing local schema markup, you can provide information about your business' location, opening hours, and other details to search engines.
Measuring Local SEO Success
Tracking Local SEO Metrics
Tracking local SEO metrics such as your website's search rankings, traffic, and click-through rates can help you measure the success of your local SEO efforts. Google Analytics can be utilized to track these metrics and provide insights into how your website is performing.
Analyzing Local SEO Performance
Analyzing your local SEO performance can help you identify areas for improvement. This includes analyzing your keyword rankings, local citations, and backlink profile to determine where you can make optimizations. Some tools for analyzing local SEO performance include:
Moz Local: Moz Local helps you manage your online listings across multiple platforms, ensuring accurate and consistent business information. It also provides insights into your local search rankings and monitors reviews.
BrightLocal: BrightLocal offers a suite of tools for local search optimization, including local rank tracking, citation building, review monitoring, and Google My Business auditing.
SEMrush: SEMrush is a comprehensive SEO tool that includes local SEO features. It enables you to track local rankings, perform competitive analysis, conduct keyword research, and manage citations.
Adjusting Local SEO Strategies for Continuous Improvement
Local SEO is not a one-time effort; it requires continuous optimization and ongoing maintenance. Analyzing your local SEO performance and adjusting your strategies accordingly is key to long-term success.
Conclusion
Local SEO is a critical component of any local business' online marketing strategy. By implementing local SEO strategies, businesses can improve their visibility in local search results, attract more customers, and gain an edge over their local competitors. By understanding the key components of local SEO, as well as how to measure and analyze local SEO performance, businesses can ensure their local SEO efforts are successful and continuously improving.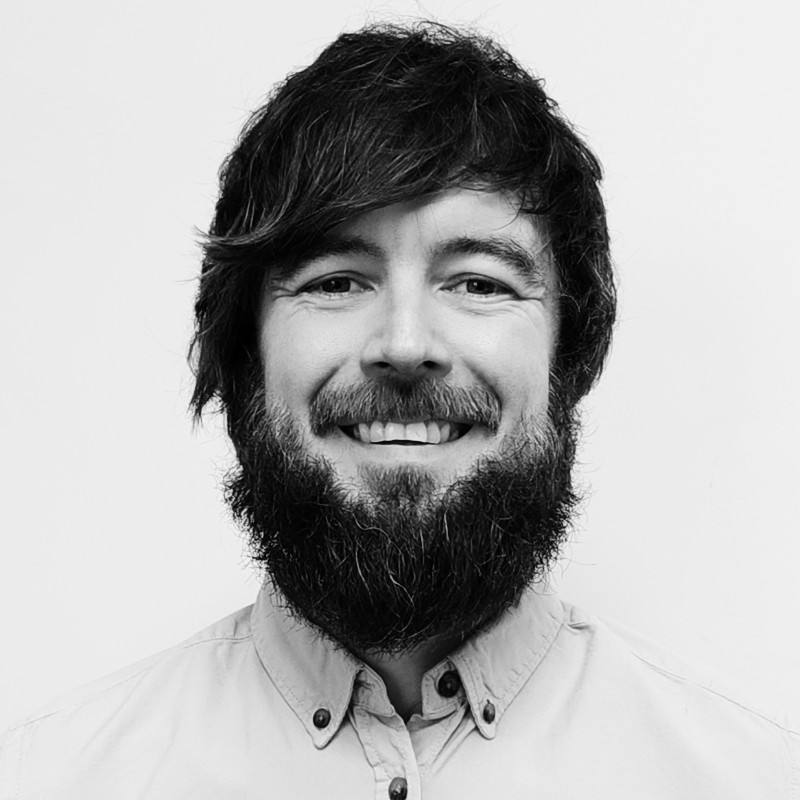 Darren McManus is an accomplished SEO Lead at Velocity Growth, a leading digital marketing agency. With over seven years of experience working agency-side, Darren has established himself as an expert in the field of SEO. Based in Galway, Ireland, he has developed bespoke SEO roadmaps and implemented long-term, award-winning SEO strategies for clients spanning various industries.
Darren possesses in-depth knowledge and experience across all areas of SEO, including technical optimization, on-site optimization, and off-site optimization. His comprehensive understanding of search engine optimization techniques enables him to craft effective strategies that significantly enhance organic visibility, drive website traffic, and generate conversions for his clients.
His expertise in SEO has been instrumental in helping his clients achieve their digital marketing goals and grow their businesses online. His track record of success demonstrates his ability to deliver tangible results in highly competitive markets.
Qualifications:
Awards:
Featured in:
Spoken at:
To stay at the forefront of the ever-evolving SEO landscape, Darren actively keeps up with the latest trends and advancements. He is passionate about continually expanding his knowledge and refining his skills.
Connect with Darren on LinkedIn to learn more about his expertise and accomplishments in the field of SEO.